The Picker
User-Guide
Example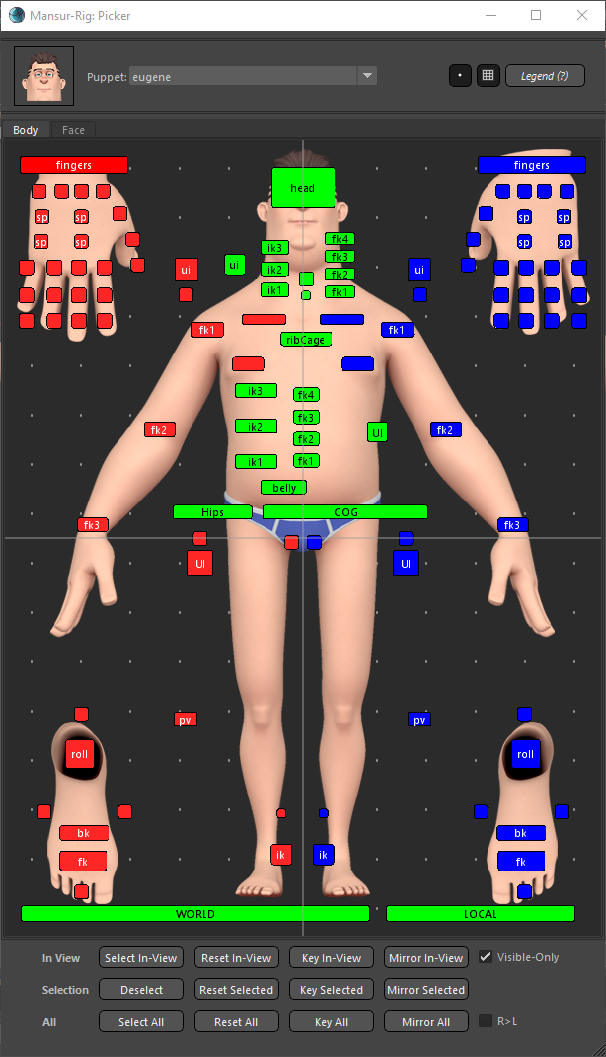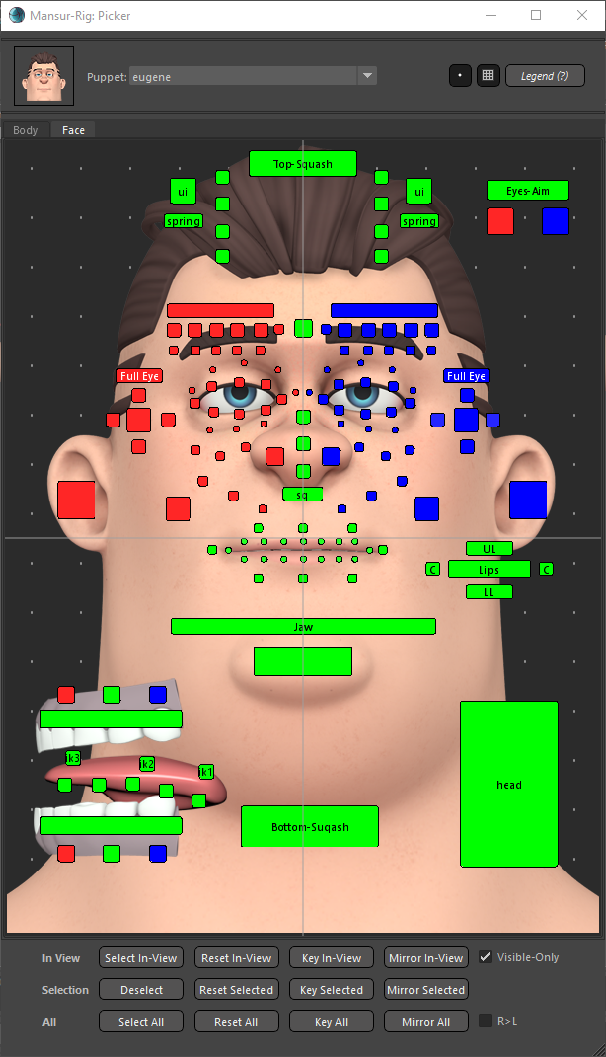 General
Move between characters using to top combo box.
When a character is first drawn into the picker, it may take a few seconds, but once it is drawn, you will be able to switch back to it intantly.
Selected controls will be displayed with gray background, and a light-blue outline.
Scene selection will automatically update the picker selection, and vice versa.
Selection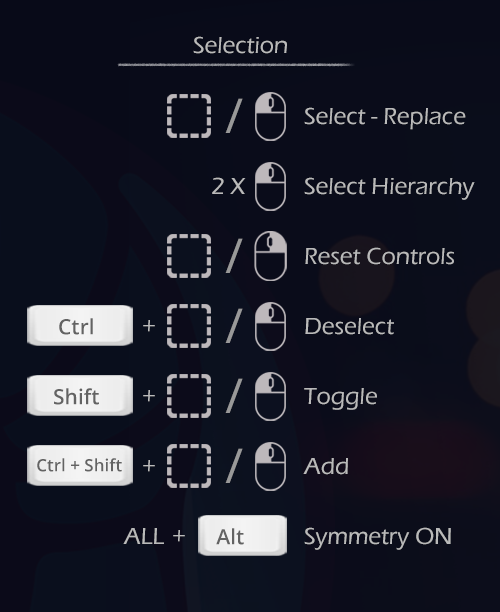 Keyboard Shortcuts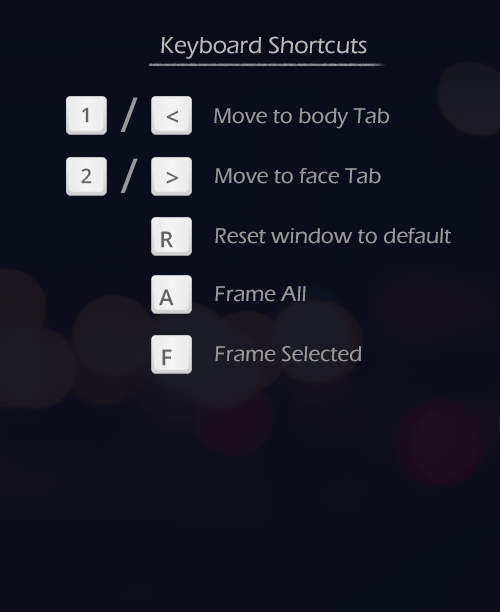 Navigation